go humble
give smiles
give smiles
with the Swedish non-profit organization, Humble Smile Foundation, we have carried out projects in vulnerable communities in 49 countries around the world, funded directly by your Humble purchase.
our humble efforts
Many kids throughout the world have no means to care for their oral health. The dental clinic is too far away. They don't have toothpaste and they don't have a toothbrush. What they do have is an increasingly sugary diet. The result is often pain, tooth loss, missing school, disability, and impaired psychological and physical development.

Humble Smile Foundation, a group of dedicated dental professionals and academics, develops models whereby volunteer teams work together with local school staff to promote specific behaviour-based preventive oral health initiatives that include dietary interventions, monitored toothbrushing and clinical procedures.

Other activities include: advocacy, education; research, hand-washing and urgent oral care.

The school is transformed into an oral health-promoting school. So too, the dental student volunteers undergo a learning and personal transformation.
the vision
Our Humble vision is to help prevent suffering caused by oral disease. We do this by promoting effective oral health initiatives anywhere in the world where unmet needs are great.

We are committed to the core values outlined by the Coalition for Responsible Short-term Global Health Experiences:
• Host country and community empowerment to define needs and activity
• Humility, cultural sensitivity, mutuality and respect for all involved
• Mutual partnerships with two directional learning
• Compliance with applicable laws, ethical standards, and codes of conduct
• Sustainable programs and capacity building
• Accountability for actions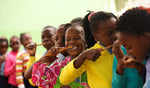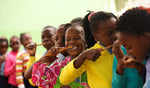 full transparency
how do we donate?
how do we donate?
The Humble Co. donates all the Humble products that are needed by the Humble Smile Foundation to carry out its mission. However, the projects involve much more than distributing products.

With the support of dental professionals, Humble Smile Foundation delivers comprehensive, sustainable preventive oral care to the most vulnerable people around the world. To cover this, in addition to Humble products, we annually donate a sum of money in proportion to our sales. Not profit, but sales.

In this way, the more Humble products sold – the more our projects can be scaled up, reaching more kids and preventing more disease, in a sustainable way.

Meaning, more Humble Smiles all around the world.
newsletter
be the first to know about our new products and discounts!
Country name
stockholm
Smiling orghanages campaign
stockholm
Authorized Retailers
stockholm
Authorized Retailers
stockholm
Authorized Retailers
stockholm
Authorized Retailers
stockholm
Authorized Retailers
stockholm
Authorized Retailers
stockholm
Authorized Retailers
stockholm
Authorized Retailers
stockholm
Authorized Retailers